Liposuction
Surgical Procedures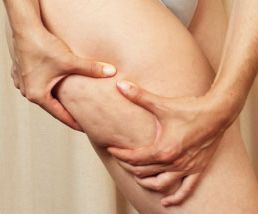 Liposuction in Tokyo Japan
Considering liposuction in Tokyo Japan by a U.S. board certified plastic surgeon? Contact us today.
Liposuction is a cosmetic surgery operation that helps sculpt the body by removing fat from specific areas like the abdomen, hips, buttocks, thighs, knees, upper arms, chin, cheeks, and neck. The fat is usually removed through a cannula (a hollow tube) and aspirator (a suction device). Liposuction is not a substitute for dieting and exercise, but it can remove stubborn areas of fat that do not respond to traditional weight loss methods.
Best candidates for liposuction:
The best candidates for liposuction are people who are near their ideal weight and have firm, elastic skin with pockets of excess fat in certain areas. You should be physically healthy and realistic with your expectations. Individuals with certain medical conditions may not be suitable candidates for liposuction.
Anesthesia for liposuction:
Your surgeon will select the type of anesthesia that is most suitable and safe for your surgery. If only a small amount of fat and a limited number of areas are involved, liposuction can be performed under local or twilight anesthesia, which numbs only the affected areas. General anesthesia is a good choice for more extensive procedures. In such cases the anesthesiologist makes sure you are completely asleep during the procedure.
Preparing for surgery: Patients should stop taking anticoagulants for two weeks prior to surgery. Smoking must be avoided for at least one month prior to surgery as it can interfere with circulation and causes blood clots.
Liposuction Surgery in Tokyo Japan:
The time required to perform liposuction varies considerably, depending on the size of the area, the amount of fat being removed, the type of anesthesia and techniques used. Through a tiny incision, a narrow tube is inserted and used to vacuum the fat layer that lies deep beneath the skin. The cannula is then pushed and pulled through the fat layer, breaking up the fat cells and suctioning them out by a vacuum pump or a large syringe. The patient is under careful observation throughout the procedure and receives intravenous fluids during and immediately after surgery.
Techniques used in liposuction: A medicated solution is normally injected into the fatty areas before the fat is removed. The fluid is a mixture of intravenous salt solution, lidocaine (a local anesthetic) and epinephrine (a drug that contracts blood vessels) in order to help the fat to be removed easily, reduces blood loss and provides anesthesia during and after surgery.
Tumescent technique:
Large amount of fluids ( three times the amount of fat to be removed ) are injected in this technique. The technique is performed on patients who need only a local anesthetic. The procedure takes 4 to 5 hours.
The super-wet technique:
In this technique, lesser amounts of fluids are used. Usually the amount of fluid injected is equal to the amount of fat to be removed. It is performed under general anesthesia and takes one or two hours of surgery time.
Ultrasound-assisted liposuction:
This technique uses a special cannula that produces ultrasound energy. As the cannula passes through the fat areas, the energy ruptures the fat cell walls which then liquefies the fat. The fat is removed by a suction pump. The fibrous areas of the body like the upper back or enlarged male breasts can be treated effectively with this type of technique.
Recovery:
To control swelling a compression garment will be worn for several weeks. Your doctor will prescribe antibiotics to prevent infection. You may experience some initial discomfort, swelling, and temporary numbness. All of this will subside with time; depending on the amount of liposuction, normal activity can be resumed anywhere from 10 days to several weeks.
Precautionary measures to be taken: Healing will be a gradual process. You should start walking around to reduce swelling and to help prevent blood clots from forming in your legs. Drink sufficient water to avoid dehydration. Avoid alcohol for a few days. Avoid submerging in bathtubs or swimming pools. More strenuous activity should be avoided for several weeks to a month, as your body continues to heal. By eating a healthy diet and getting regular exercise, you will help maintain your new shape.

 For "before and after" pictures, please click here (photo gallery)

This U.S. board-certified plastic surgeon in Tokyo Japan can help you to achieve your goals. For liposuction in Tokyo Japan contact us today.
Other Procedures
Liposuction | Tummy Tuck Surgery – Abdominoplasty | Facelifts | Rhinoplasty | Eyelid Surgery | Asian Eyelids |