Special Offer!
Special for Laser Hair Removal:
Overall lowest price ever (price down)
In addition, 50% off of listed price (one-time offer)
Up to two areas (e.g. underarm and bikini)
Special promotion limited to new patients only
By appointment only
Must present or refer to this coupon at the time of reservation
---
Special offer for Ultherapy* (HIFU):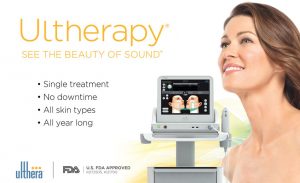 First time treatment only (existing patients too)
Face lifting, neck, body etc. Face starts from 50,000 yen plus tax (after 20% discount applied).
By appointment only
Must present or refer to this coupon at the time of reservation
*Focal treatment (Ultherapy). At our clinic, we do not offer full face treatment of the Ultherapy in general. The reason is that if you received the Ultherapy treatment where not so much fat exists, it would result in fat loss and actually you might look older later on. Such fat loss phenomenon has been reported in the English literatures in recent years. Our doctor evaluates your condition very carefully and focuses the target areas where you have significant sagging of skin and/or subcutaneous fat. This way you can maximize the benefit of the Ultherapy treatment and minimize the unwanted side effects (such as fat loss and older face).

---
One week guarantee for Botox treatment for frown lines, forehead, and crow's feet.
*If you are not fully satisfied with the results of the above treatment and require an addtional treatment, it is free for charge.
---
Special offer for Mesotherapy (Fat Dissolving Injection for unwanted fat or cellulite):

Injection of fat dissolving medicine to the unwanted fat deposit or cellulite
If you decide to have the traditional liposuction after the series of the mesotherapy, you'll get 20% discount* toward the liposuction.
*Some restrictions may apply. Please ask for more details.

---

Please inquire by e-mail or call 03-5475-2345

(This special offer may end without further notice)

*The Laser Hair Removal in our facility is done by female medical staff.

The laser machine is medical grade and our clinic is U.S. board-certified.