MENS WELLNESS
Androgenic Alopecia (Male Pattern Baldness)
Brown Spots, Wrinkles, Skin Care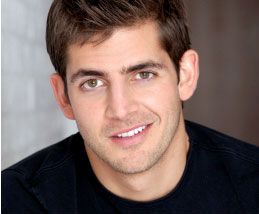 US board-certifed plastic surgeon offers various options
*All the procedures at our clinic are performed by our director who is an U.S. board-certified plastic surgeon and past chief resident at UCLA. For his profile, please visit
this page
.
ED and AGA treatment now available in Tokyo
For those who are concerned about male erectile Dysfunction (ED), we prescribe Viagra and Levitra after brief questions and exams.
[top]
Androgenic Alopecia (Male Pattern Baldness)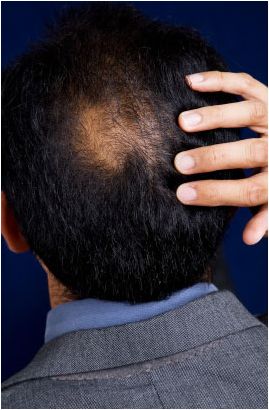 AGA stands for Androgenic Alopecia that is a condition of male pattern baldness of the lateral forehead and/or top of head areas. Current treatment includes use of oral medication, called "Propecia" and other topicals. We prescribe Propecia after a brief consultation.
[top]
---
Brown spots, Wrinkles, Skin Care (Laser lifting)
For most aging processes including newly forming wrinkles and sagging skin, combination treatment of Botox and Hyaluronic acid (such as Restylane) will be recommended.
For skin tightening, laser treatment may also be necessary. Laser treatment is effective to remove unwanted hair, brown spots, mole, etc. For more details, please review the corresponding pages in this site.
---
Please review the following example of "non-surgical" cosmetic procedures.
All the treatments are walk-in type and finish in 30 min or so.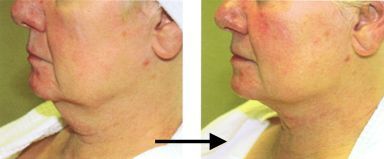 Titan Laser to lift up the under-chin area
Titan is the state of art laser from the U.S. that deliver the energy to the deep tissue such as fat layers without hurting the surface skin. No down time, No redness, yet it provides a remarkable lifting effects and shrinkage of the fat of treated ares. Average treatment time – 30 min. You can go back to work without being noticed by other people. We also have another machine called "Ulthera" which utirizes highly focused ultrasound energy. For certain types of sagging, Ulthera is recommended. Treatment fee from 50,000 yen.


Titan Laser to lift up mid-face: less nasolabial lines and sagging cheek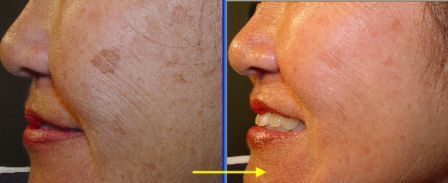 IPL treatment for blemishes : Usually no side effects, no burning. You may see results in a few days.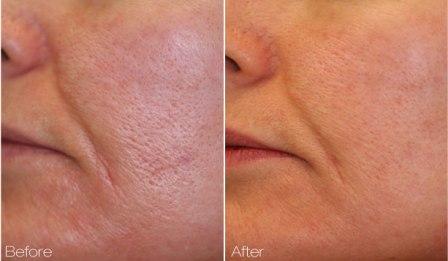 Genesis laser to shrink the skin pores : Genesis laser is the one of the most popular laser machine in the U.S. It delivers gentle YAG laser to the surface and intermediate depth of the skin, and promotes growth of new collagen. Its effects includes shrinkage of the skin pores, reduction of the fine wrinkles, and improvement of red face and under eye darkness and/or circle. No down time, no redness.


Long pulse YAG laser for the broken veins


Laser tattoo removal by Q-switch laser
[top]
---
Diet therapy
We use prescription medication to control your appetite and increase the metabolism of carbohydrate and fat. Before starting the treatment, you need a brief meeting with our specialist doctor. Please visit our office for more information!
---
Surgeries
Surgical procedures are also available. For more information, please check the surgical procedure page or please send your inquiry.
Gynecomastia (male breast growth)
For the unwanted growth of male breast (Gynecomastia), surgical options such as liposuction combined with local excision of the breast tissue can improve the appearance of the chest.
If the gynecomastia is limited to the small areas around the nipple, it can be excised locally. If the lesions are larger, combined methods of liposculpture and local excision are uteri zed to remove the gynecomastia. If the gynecomastia area is large and sagging, you may need to excise from the lower part of the chest.
Also, there are number of medications that can cause the similar condition and they are due to prescription medications or recreational drugs. Sometimes it also related to male sex hormone and testicular disorders.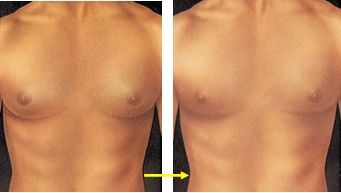 (*the real before-after photographs can be seen at the time of consultation)

---
Second Opinion Consultation
Unhappy results from treatment/surgery elsewhere?
Provide pictures from before/after the procedures.
Bring operative reports if available.
You may e-mail your inquiry to our clinic prior to a formal consultation.
Our U.S. Board-Certified plastic surgeon will review and analyze your case, and give you a professional advice.
---
[top]
Hiroo, Tokyo~